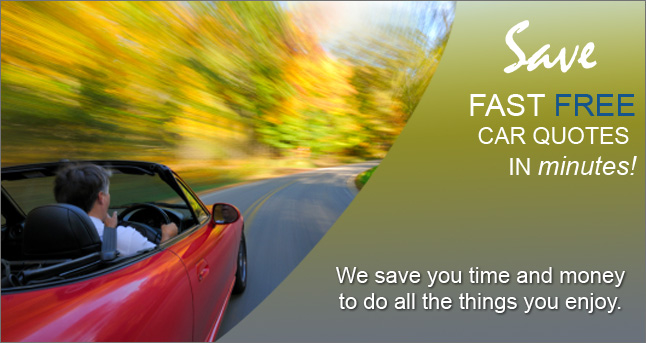 Poor Driving Record Premiums & Policies
If you have a poor driving record or if you are married to someone with a poor driving record, you may be worried about the cost of insurance. Having this concern is a very realistic one, since individuals with a bad driving record do generally have to pay far more for their insurance than those with clean records. The reason for this difference in cost is quite simple – if you have a driving record with problems, providing you with insurance coverage is a far greater risk to the insurance company than covering someone with a good record.
The reality is that a bad driving record on anyone that is covered by your policy can result in a rate increase. And, whether the person drives your vehicles or not, any licensed driver in your household with this record can have a negative impact on your rates.
If you have a driving record with points or DUI's or if someone in your household suffers from a bad driving past, you may still be able to keep the prices a bit lower. One way to accomplish this is to purchase all of your insurance policies, including homeowner's insurance, from the same company. Often, carrying multiple policies or covering multiple cars with the same policy can result in a reduction in the premium costs.
In some states, you might be able to take a driver safety course in order to improve your driving records and, therefore, improve your premium rates. Depending upon your insurance company, simply taking the course may be enough to give you a bit of a break on your rates.
If you can afford to increase your deductible, you can save greatly on your insurance premiums as well. This is because you are taking on a greater amount of the responsibility if you have a $1,000 deductible rather than a $0 deductible. Just keep in mind that you will have to pay that deductible before the insurance company pays any of your benefits if you do happen to become involved in an accident.
Even though you have a bad driving record, you might also be able to get your rates lowered if you do not have to drive your vehicle that frequently. If you can take advantage of public transportation and can keep your monthly mileage down, you may qualify for a low mileage discount.
If you have someone in your household with a really bad driving history and you simply cannot afford the premiums after following these steps, you might be able to utilize a "named driver exclusion." This allows you to exclude a particular driver from your insurance policy, but keep in mind that the driver will not be covered when driving one of the vehicles.
You might also be able to find a more reasonably priced insurance policy if you go through an agency that specializes in high risk drivers. In general, high risk drivers are defined as those that have one or more of the following characteristics:
Conviction of a serious offense such as Driving Under the Influence (DUI) or Driving While Intoxicated (DWI)
Owning a vehicle that is considered a high performance sports car
Having been involved in numerous accidents that resulted in significant liability being placed on you
Accumulating multiple tickets
If you fit any of these criteria, it is time to make some serious lifestyle changes if you hope to bring your insurance rates down. While getting rid of the high performance sports car is an easy fix, the others are not quite as easy to remedy.
If you have been convicted of a DUI or a DWI, showing your insurance company that you are attempting to recover from alcoholism or that you are taking safety classes may help to improve your premium rates. If you have been involved in accidents or have multiple tickets, you may simply have to wait it out and clean up your driving record from here on out.