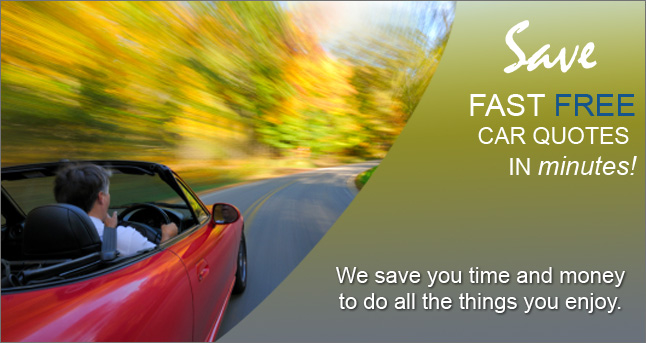 Cost of Insurance
Regardless of the state you live in, you need to have a certain minimum amount of auto insurance in place in order to legally drive. Although you are required to carry insurance, however, you are not required to pay high prices for your coverage. In fact, there are several steps you can take to help make sure you get the best price possible.
The first step you need to take in order to save on your car insurance is to shop around. By comparing the policies of various insurance agencies, you will be able to find the best deals out there. Fortunately, you no longer have to call various insurance agencies in order to find out the prices they have to offer. Instead, you can take a moment and fill out the online form on our site and you will be contacted by several reputable insurance companies over the next few weeks.
In order to make sure you are properly covered and that the insurance agency will still be around when you need them, it is important to make sure the agency is financially stable. You can do a quick check into the financial stability of the company by visiting A.M. Best or Standard & Poor's, though you can rest assured that all companies featured on American Car Quotes are of the highest quality.
In addition to comparing auto insurance policies and agencies, you should also compare the rates associated with different cars. The cost of your insurance premiums can vary dramatically according to the car that you drive. In fact, factors such as the cost of repairs to the vehicle, the cost of purchasing the vehicle, the vehicle's safety record, and how often that type of vehicle is stolen will all play a role in determining your cost. Having certain features on your vehicle can also help drive down the cost, such as anti-theft devices and daytime running lights.
If you are not purchasing a new vehicle but still want to bring your costs down, you can also look into increasing your deductibles. The higher your deductible, the lower your premiums will become. In fact, simply increasing your deductible from $200 per incident to $500 can reduce collision and comprehensive coverage by as much as 15 or 30%. Jumping up to a $1,000 deductible can save you up to 40% on your premiums. Before making this decision, however, you need to be certain that you will be able to pay the deductible if an accident should occur.
If you have an older vehicle that no longer has much value to it, you may also be able to reduce your insurance costs by dropping either your comprehensive coverage, your collision coverage, or both. If your vehicle is worth less than ten times the amount of your premium, it probably is no longer worth carrying this extra coverage.
Taking advantage of package deals can also help you save money on your insurance costs. In fact, if you purchase your car insurance as well as your home insurance from the same company, you might find a reduction in your overall insurance costs. Similarly, having coverage on more than one vehicle on the same policy may help you save a bit of cash as well.
Many people do not realize that their credit rating can also have an impact on their insurance rates. Therefore, make sure you are paying your bills on time and that you are not exceeding your credit limits. By maintaining a good credit record, you may soon find that your insurance rates will improve. Of course, maintaining a clean driving record will go a long way toward decreasing your insurance rates as well.