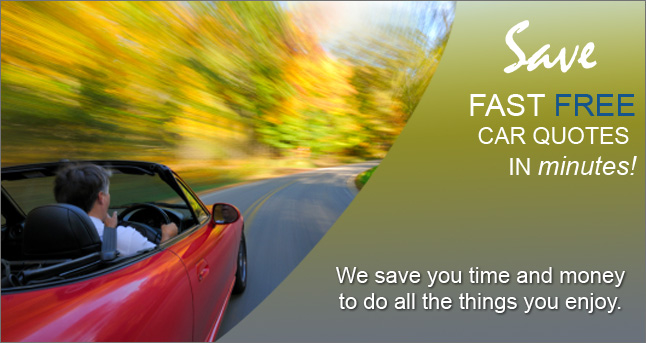 Insurance for Students & Inexperienced Drivers
As a student, you may still be covered under your parent's insurance policy. If you live away from home, however, you will likely be expected to carry your own insurance. In addition, depending upon your parent's wishes, they may simply ask that you obtain your own insurance. If this is the case, you will need to find an insurance company that is willing to give you the type of coverage you need at a price you can afford.
When you first got your driver's license and purchased your first vehicle, you were probably shocked to learn how much it costs to carry auto insurance. Or, perhaps you were unaware of the cost because your parents picked up the tab. In either case, it is no secret that teenagers and young adults tend to pay higher insurance rates than older drivers. This is partially because you have not yet proven yourself to be responsible and it is also partly because statistics have shown that young drivers tend to get in accidents more frequently.
Since you are a young driver that is attending school, however, you may be able to demonstrate that you are more responsible than other young drivers. The fact that you are enrolled in a post-secondary institution is enough to prove to many insurance companies that you are more trustworthy. As a result, you may enjoy a slight decrease in your insurance rates. In order to really demonstrate your responsibility, however, it is a good idea to show your insurance agent your report card if you have obtained good grades. By obtaining good grades, you are further demonstrating your responsibility and many insurance companies will reward this responsibility with lower rates.
As a student, chances are that money is quite tight. Therefore, you want to spend as little on your car insurance as possible. If you are like most students, you probably do not have a very expensive vehicle. If this is the case, you might be able to save money on your insurance by dropping some of the coverage that you have in place. For example, every state requires its drivers to carry a certain minimum amount of coverage. This minimum amount is put in place to make sure you can pay for damages that you cause when you are responsible for an accident. States do not require, however, that you carry coverage to protect your car if you are at fault in an accident.
Since you are not legally required to cover collision or comprehensive coverage, you may choose to drop this coverage from your policy. If you have borrowed money in order to purchase your car and you still owe money to the lender, however, this will not be an option until you get your car paid off. In addition, if your vehicle is still quite valuable, it might be worthwhile for you to pay a higher premium in order to ensure your vehicle is properly protected. You may also want to consider gap insurance.
Another method you can use to save money on your premium is to change your deductible. The higher your deductible, the less your premiums will be. This is because you will have to pay the amount of your deductible before the insurance company will provide you with any benefits.
If you are a student that is looking for affordable insurance that will provide you with the type of coverage you need, take a moment to complete our simple online form. When you complete our online form, you will only need to ask a few simple questions. With the information we gain from the online form, we will contact several different insurance agencies. These agencies will then contact you with great quotes and information about the type of coverage they can provide.
START HERE FOR QUOTE First Name Last Name State Phone Email Quote or sales questions? Send us an email