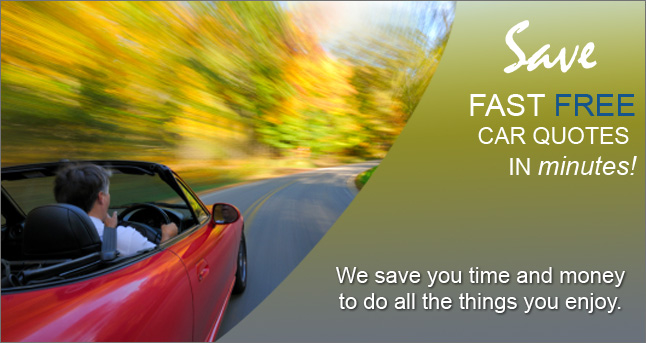 Types of Accident Coverage for Auto Premiums
Depending upon the state in which you live, you might be found at fault if it is determined that you caused an accident to occur. In other states, laying blame on one driver or the other has no impact on how the insurance companies make their payments to the insured drivers.
No-fault insurance is a type of insurance that is put into place when state laws do not allow drivers to make a recovery on direct damage from an accident and that also limit the rights of the insured person to sue. In other words, since these states do not find one driver to be at fault, the drivers involved in the accident generally cannot sue one another. Instead, the no fault insurance kicks in and covers the damages that occurred.
When a driver has one of these insurance policies in place, he or she is free from taking responsibility when an accident occurs. At the same time, the other driver is also free from blame. As such, the insured driver simply receives reimbursement for the damages from his or her insurance company and is in no way obligated to prove who caused the accident to occur.
Most states utilize what is referred to as traditional tort liability. With this system, one driver is found to be at fault for causing the accident and that driver's insurance company is responsible for paying for the damages to the other driver's vehicle. If the insured driver that was responsible for the accident also had damage to his or her vehicle, and if that driver has collision insurance in place, the insurance company pays to repair that vehicle as well.
Although most of the states utilize the traditional tort liability system, twelve of them follow a no fault scheme. These states include:
Florida
Hawaii
Kansas
Kentucky
Massachusetts
Michigan
Minnesota
New Jersey
New York
North Dakota
Pennsylvania
Utah
Of course, just because these states have a no-fault policy, it does not mean the drivers in these states do not need to carry insurance coverage. Just as with all of the other states, there are certain minimum requirements that must be carried in order to legally drive a vehicle in these states.
Although these states do not place blame on one driver or the other, there can be fault placed on one driver if someone experiences injuries that are particularly severe. In these cases, the driver may be able to sue for bodily injury, though there is never a case in which the person can sue for property damage.
Some states will only allow a driver to sue for bodily injury damage after the medical expenses have reached a pre-determined threshold. Other states, however, allow the injured person to determine when he or she thinks the injury has reached the point that it warrants additional recovery.
Those that are in support of utilizing no fault insurance policies claim that this method helps to keep insurance costs down because it prevents litigation from occurring. Critics, on the other hand, feel that this structure allows negligent drivers to be freed from responsibility.
If you are in a no-fault state, you will need to carry this special type of insurance within your policy. If you are looking for a company to provide you with the coverage you need at a price you can afford, take a moment to complete our simple online form. By answering just a few simple questions, you will receive information from a wide variety of insurance agencies in your state that specialize in the type of insurance you need. By comparing these offers, you will finally be able to enjoy the necessary coverage without spending a great deal on your car insurance coverage.