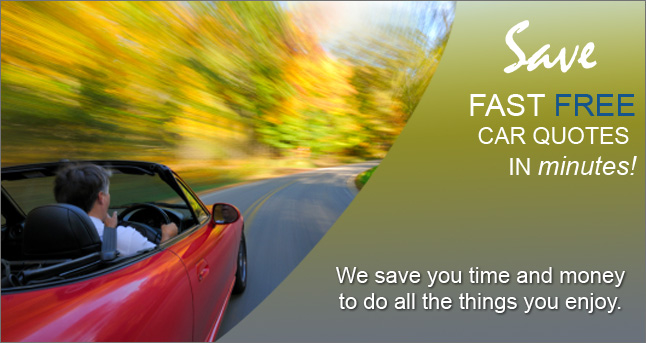 Top 5 United States Auto Insurers
Allstate: This insurer is known for its accident forgiveness policy, which prevents the company from raising its rates on drivers who are involved (or even at fault in) a single collision. Additionally, they are highly recommended for teen and student motorists because of their commitment to educating parents and young people about safe driving habits. Allstate also has long-standing experience in the industry, as this company has been providing various types of coverage to drivers, homeowners, and individuals for decades.
Esurance: Popular newcomer Esurance is another favorite provider. Motorists like having the ability to purchase automobile policies online, immediately, when they need them, and the convenience of Esurance has made the company a success. Their catchy commercials and quick service have helped their rise to the top of the industry. While definitely not for everyone - you have to be technologically savvy to appreciate this insurer - they do offer an array of discounts for experienced motorists and various vehicle safety features.
Geico: The industry sure is competitive when it comes to compelling commercials. The Geico gecko is top of his class when it comes to entertaining prospective customers, but what can insured drivers expect from him? This company has received positive reviews and has very strong rankings with the leading insurance rating agencies. They are especially popular with federal government employees and military service men and women, since they offer special discounts for those individuals.
Progressive: A quiet but experienced leader in the automotive coverage arena, this one offers a variety of unique programs for drivers with special circumstances. For instance, they are one of a few insurers that started offering pay-as-you-go policies for motorists who strictly limit their time on the roads. Stable and secure, Progressive is also a well-ranked company that you can trust to meet your coverage needs.
State Farm: "Like a good neighbor," this company has agents throughout the United States who actually are the men and women in your neighborhood. If you are partial to doing business in person and getting to know the agent who is responsible for handling your policy and any claims you may have, this company may be a smart choice. You can still comparison shop, getting pricing, and check out other options, of course, but if you want to conduct your business in person, we can help you find a local State Farm agent to help!